2. Artificial ingredients and chemicals
Did you know that eating "food" today has drastically altered the way our bodies react to real life situations? Some foods are now made with artificial ingredients, preservatives and chemicals some which are harmful and not beneficial to one's body and mind. Our everyday decision making and brain chemistry is therefore affected by these artificially made foods. This is probably a reason why consumers now have uncertainty of choice for quality foods, "natural" products and effective supplements.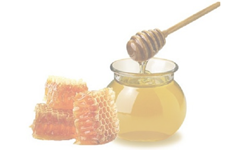 3. Organic products and supplements
However, you do posses the power to choose organic products and supplements instead of engaging in unhealthy diets. A healthy diet will definitely bring about some results that you will see pretty quickly. You will be able to control your body weight so you wouldn't be either overweight or underweight and you will be able to reach your full physical and mental potential while supporting your body as you grow and develop. The chances of you contracting diseases such as; high blood pressure, adult-onset diabetes, heart trouble, high cholesterol, osteoporosis, strokes and some cancers will also be reduced.