NEW • Super Snackers from ORGRAN®
ORGRAN's Quinoa Super Snackers with "Chicken", "Smokey BBQ" or "Sweet Chilli & Sour Cream" are packed with a crunch, the perfect snacks for anytime of day. Available in 90g packs, are allergy friendly and full of flavour!
See our ORGRAN® page for Super Snackers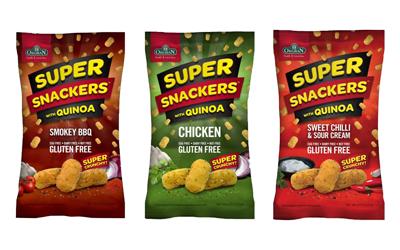 Orgran products are gluten free for great inner health. These foods can be easier to digest compared to wheat products and are all Wheat free, Dairy free, Egg free, Yeast free and Vegan.
Enjoy nutritious pure foods that are also free from other potential allergens without the need to de-cipher product labels.

See our ORGRAN® page for Super Snackers